Management des Ressources Humaines et Coaching

| | |
| --- | --- |
| Posted on July 1, 2014 at 1:34 PM | |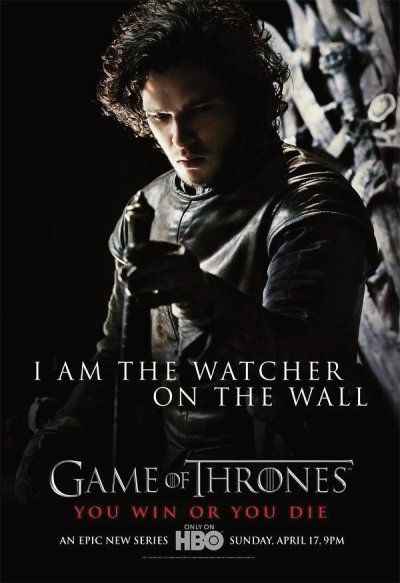 J'ai signé pour une troisième saison en tant qu'enseignante-vacataire pour l'université Lyon III. Cette année, j'ai envie de revisiter mes cours, d'enlever un peu de poussière accumulée l'année dernière.
C'est pourquoi je vais revoir mes classiques, enfin, façon de parler! Je me suis fixée comme objectif de regarder, pour la première fois, la saga Game of Thrones!
Loin de moi l'idée de me détendre, de me délasser devant l'écran, j'aurai un œil critique et professionnel sur cette série qui fait le buzz chez les "jeunes" et moins jeunes.
Au regard du nombre de blogs qui traite de ce sujet, je mesure la popularité. Je fais le choix de lire les études faites avant de m'attaquer à la série; ainsi mon œil sera aguerrie. Cela semble de bon ton face à une série réputée crue et violente, où le pouvoir tend à se fonder avant tout sur la contrainte et la force physique.
knowledge is power /vs power is power
Les études géopolitiques de Game of Thrones ne vont pas beaucoup aider l'enseignante en gestion des ressources humaines et management. Quoique...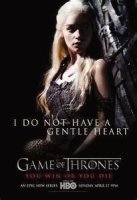 Aparté sur la place des femmes...Ah, cela pourrait introduire le travail sur l'égalité H/F? Comment être une femme dans un monde hyper masculin? A lire les blogueurs, les femmes fortes et intelligentes semblent tenter de s'intégrer dans une hiérarchie qui demeure masculine. bon ben, rien à voir avec la volonté d'introduire des valeurs du féminin dans un monde du masculin!!
Si les héroïnes de Game of Thrones préfèrent le maniement des armes, ceci est imposé par la dureté de la situation. Pour autant, il est dit qu'elles ne souhaitent pas se "transformer" en hommes et crient haut et fort leur statut de femmes. Peut-être quelques idées à glaner de ce côté...
Je vous passe les références à Norbert Elias et son "mécanisme absolutiste",  à Max Weber sur la légitimité du pouvoir ou bien à la naissance de l'élite administrative façon Bourdieu. 
L'été sera vraiment studieux si je veux trouver des passerelles et des liens pédagogiques entre Game of Thrones et la gestion des ressources humaines et du management!

Je finirais cet article en livrant à votre réflexion cette analyse: Game of Thrones serait la réponse au Seigneur des Anneaux. Là où l'un raconte le désenchantement progressif du monde, le retrait des dieux et le triomphe de l'Homme; l'autre part d'un monde laïc, violent pour aller vers du religieux, vers le retour à des signes supposés archaïques.
Définitivement, l'été sera chaud...
Keep learning
Categories: formation
/